Slidebean.com Review
Updated: Sep 5, 2022
Based on 2 reviews
Author: Davy Jones
Short info
| | |
| --- | --- |
| Minimal price per page | $117 |
| Deadline | 7 days |
| Discount | N\A |
| Refund policy | Yes |
Company Overview
Surely modern students, entrepreneurs, and startup owners are at least once faced with the need to create presentations. Where can you find good slides with graphic options, animations, and extra content? The guys from Slidebean decided to lend a helping hand to everyone who didn't know where to start. This American company has created a handy service for crafting slides and provides expert help for those who don't know where to start. Let's begin this detailed Slidebean.com review so you know all the details.
Pros
Good presentation samples;
Affordable subscription plans;
Easy-to-use dashboard;
Cons
Vague terms & conditions;
Paid presentation export & sharing options;
No online chat;
Types of Services
Slidebean is aimed at entrepreneurs and startup owners, but students can also look forward to many benefits. The fact is that the company has created a digital service for crafting presentations. Each user can register and use dozens of templates and visual effects for free. In addition, a subscription allows you to download presentations, edit your pitch decks and change any graphic elements. Essentially, you can use the website as a platform for launching presentations. In addition, experts can redesign your slides, develop a financial model for startups, and give valuable advice to newcomers. I have analyzed this site and dozens of Slidebean.com reviews for hours, so I know that the company's experts are capable of creating impressive slides.
Prices
Once registered, you can use the website for free to create presentations and edit slides. But access to premium templates, file exports, and extra services costs money. Here is a price chart that will let you know more.
| | | | | |
| --- | --- | --- | --- | --- |
| Price per month | Price per year | Redesign services | Custom pitch deck | Pitch deck + templates |
| $29 | $228 | $39 per slide | Starting at $2999 | Starting at $1999 |
In addition, you can hire an expert to edit your presentation or point out key errors. As a rule, such services start at $99 for a thirty-minute consultation. However, you can activate the Slidebean coupon and save up to 12%.
Ordering Process
First, you need to register by entering your email and password. However, you can use your Google or Facebook account to create a profile. Immediately after registration, you can use the basic version of the presentation editor for free. But I want to focus on the most important part of this Slidebean review and talk about paid options. So here's what you need to do.
Click on the "Upgrade" button in your dashboard.
Choose a monthly or yearly subscription.
Use a credit card or PayPal account to finish your transaction.
In addition, you can hire an expert online. Select one of the team members and click on the "Book a call" button. Moreover, you can select a section with paid options and order custom presentations or redesign options on the site's main page.
Customer Support
Unfortunately, the company has decided not to use online chat to communicate with customers. But you can contact support agents via email. As a rule, the average waiting time for a response is 15-30 minutes. I wouldn't say this is the most positive part of my Slidebean.com review, as I'm used to online chats. However, support agents are quite competent and give clear answers to questions.
Guarantees
Overall, I didn't find anything extraordinary while analyzing the "Terms & Conditions" page. The main problem is that the company has the right to cancel your subscription or delete your account without notice. In addition, I did not find a clear refund and revision procedure. The company does not refuse such options, but its description is extremely vague.
Online Reputation
So I read hundreds of Slidebean reviews on TrustPilot and other sites to see what people think of this website. Mostly I found positive reviews. People are happy with the features they get with a subscription.
However, I found a few negative reviews. People complain that the company independently deducted money from their account for a subscription. At the same time, these people do not tell all the details of the incident, so I cannot say that such a review is unbiased.
Conclusion
I believe that this Slidebean review will be useful for many people. Let me summarize and highlight the key options. This company is suitable for those ready to create slides on their own or who want to get the support of experts. And the company provides a convenient working environment for anyone who needs slides.
The subscription price is acceptable, but I think that the services of experts are quite expensive. In addition, I would like to see clearer conditions for the return of funds. But I believe you can give this company a chance if you are ready to use the integrated dashboard and creative tools.
Visit site
Frequently Asked Questions
You ask, I answer
| | |
| --- | --- |
| Is Slidebean.com legit? | Yes, it is a fully legit company registered in New York, USA. Moreover, Slidebean has all the required licenses to carry out international business activities. That is why you have nothing to worry about. |
| Is Slidebean safe? | This website is safe for all customers as the company does not store users' data. Moreover, you can use any name or email to create an account. In addition, all financial transactions are encrypted. |
| Is Slidebean good? | Yes, this is a good website for those who want to create a top-notch presentation or consult with experts. In addition, this company is engaged in redesigning slides, which is extremely important for many students and entrepreneurs. |
| What is Slidebean used for? | This site is used by people who want to make a creative presentation with slides, graphic content, and visual effects. In addition, the website is suitable for those who need the services of professionals. |
| What does Slidebean cost? | Unfortunately, the company is not for sale, but you can subscribe to access all features for $29 per month. In addition, experts can redesign your deck, and prices start at $39 per slide. |
Write a review
Your email address will not be published. Required fields are marked *
Comments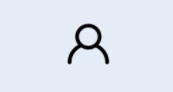 If you wasted your time reading a review only, you are fortunate, as I also wasted my money ordering a project here. The worst service ever. Poor communication, lack of transparency and vague refund policy are demotivating.